Mission Volunteers serving in Guatemala 2018
Holiday blessings to all from the Lage Family
2018 has had many defining moments in our lives and I think we are still struggling to understand how God wants us to carry them forward in our ministry. In summary:
1) We watched in horror as the Volcano Fuego erupted on June 3rd and buried entire villages in a matter of minutes.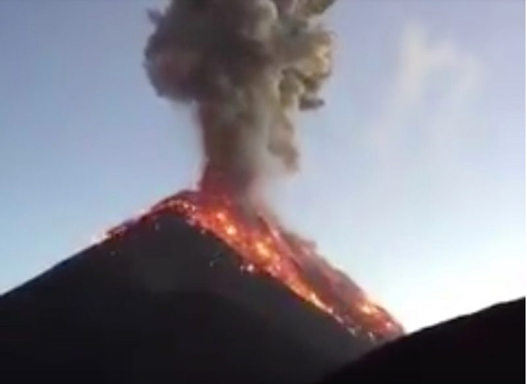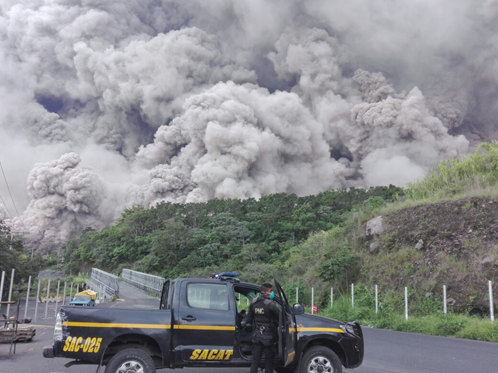 2) We've had a bird's eye view of the immigration crisis and how it looks from this part of the world.
3) We watched two of our young Guatemalan friends graduate this year and seeing the pride and accomplishment in their faces is bittersweet with the knowledge that even with their level of education their struggle to find steady work will continue.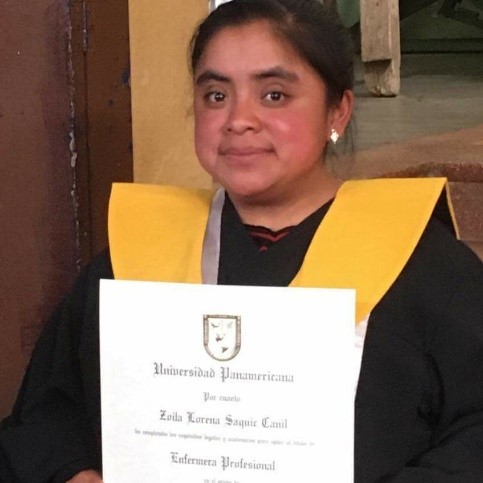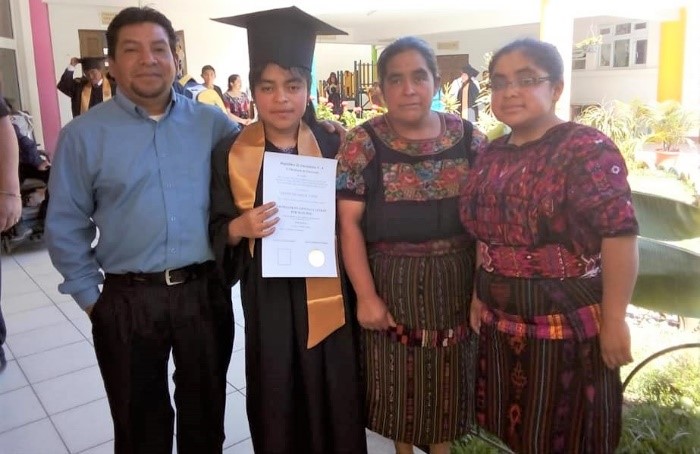 4) John and I have both had health issues that took us by surprise, while these issues have since become manageable, we realized once again how quickly life can change.
5) Salud y Paz mourned the loss of a short-term team member who came to Guatemala to do what he loved in serving the rural Guatemalans in Cunen.
What I've learned from much of this is the power of resilience in the Guatemalan culture. It has been an eventful year with moments that have wrenched our hearts in many ways. God is showing us how to become more resilient as well.
We are grateful that the CUMC Foundation has agreed to help us continue in our mission. We ask for your continued prayers and if you feel called to help us in our journey you can give online here: https://secure3.convio.net/gbgm/site/SPageNavigator/gbgm_donate.html?type=1001&project=982465 Please click our names in the drop down menu. Or you can leave a check at the church office. Please include "Lage Guatemala Mission" in the memo line. Please, know how grateful we are for you, our church family. With all our love- Jan, John and John Edmund Lage
It was a blessing to be able to welcome our own CUMC church team once again on January 4th after virtually attending Phil's Memorial service by livestream. As the team prepared for their workweek, we were given a special gift from one of the team members' who had spent some time in England and visited John Wesley's gravesite. They had come on a previous mission trip. It was a refrigerator magnet of John Wesley with one of his most famous quotes. God's hand touched me in that moment. The quote was the identical one that Phil Plunk had carried in his wallet during his lifetime, a fact that we had learned only the day before while watching the memorial service.
"Do all the good you can, by all the means you can, in all the ways you can, in all the places you can, at all the times you can, to all the people you can, as long as you ever can."
— With love, Jan & John Lage, Missioners to Guatemala